Your total wedding film pricing guide awaits your undivided attention, we've tried to make everything as simple as possible. Choose a selection of film styles and extras that suit the type of coverage you'll need, or package everything together with 'THE WHOLE SHEBANG'. (All pricing is inclusive of GST)
Full day filming (until 10pm - *additional time available)
Short Story uploaded to vimeo.com for ridiculously easy viewing and sharing
Pro Audio + Video recording
All films delivered via one USB
Music Licensing
Three to six minutes of pure storytelling, throwing you right back into the atmosphere of your day. We'll draw upon your vows or speeches for inspiration to assist in retelling your unique and beautiful story, as authentically and honestly as we can.
- on it's own - $3,950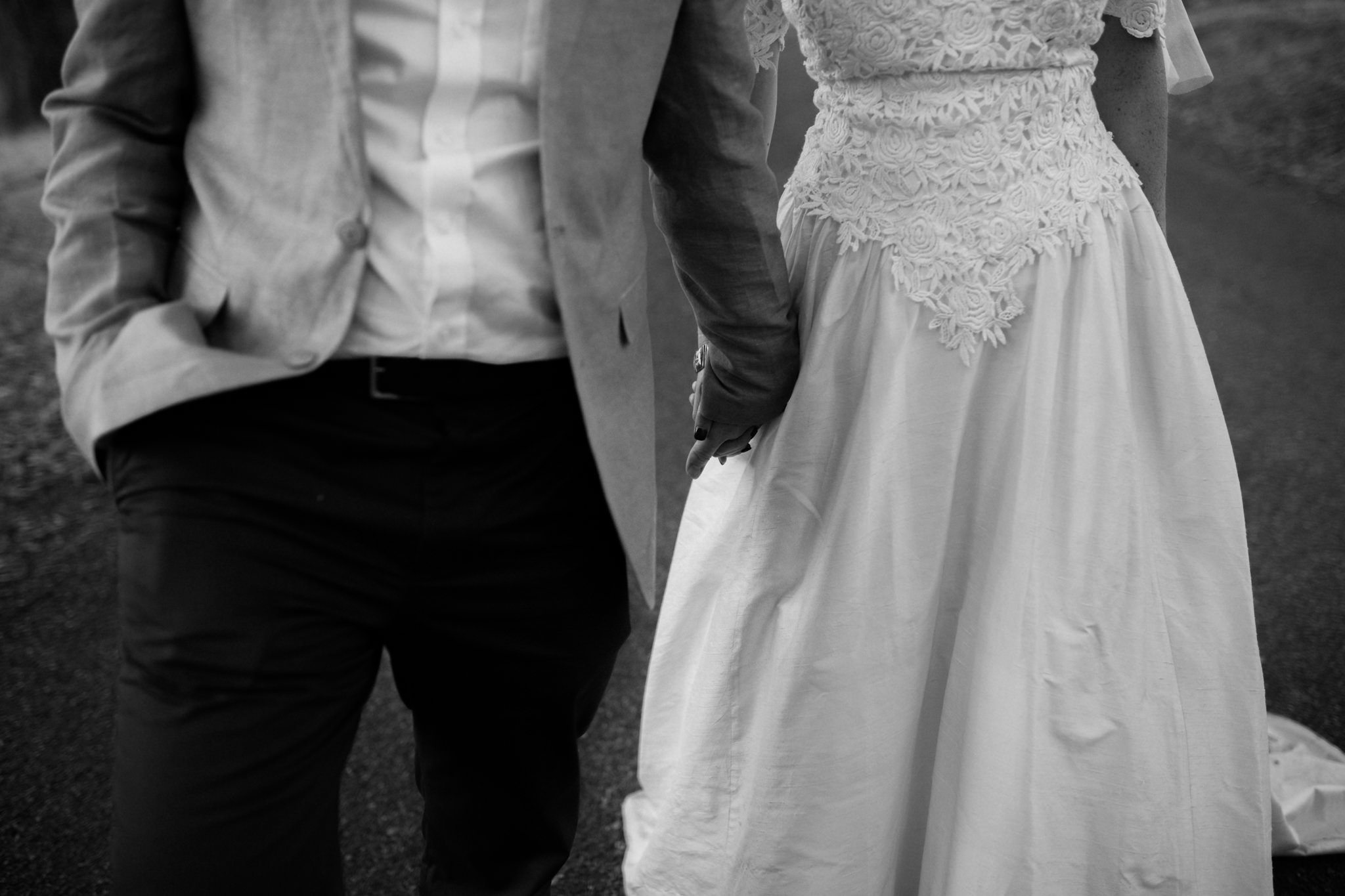 Longer than a Short Story, at somewhere around twenty minutes. This is a comprehensive, documentary style edit which includes a summarised version of your speeches and ceremony whilst still telling the full story of your day.
- on it's own - $4350 (add Short Story - $4,900 for both)
THE WHOLE SHEBANG
When you really just want it all
SHORT STORY + FEATURE FILM + CEREMONY EDIT + SPEECHES EDIT
$5,500
CEREMONY EDIT
Pure, start to finish ceremony goodness. We'll cut together your ceremony, as it happened, beginning to end. It's a little 'rougher' (think high end home movie) but you get to see it all. Totally one to crank out on the anniversaries and for the grandkids… also a total Mum & Dad pleaser.
- on it's own - $400
SPEECHES EDIT
Ahhh the speeches, they sound super boring on paper but when you get right into it, the kind words, jokes, hilarious stories and totally heartfelt messages are some of the absolute best take aways and highlights of the night.
- on it's own - $400
ADDITIONAL USB
Our USB packages are super pretty, waaaaay better than what you'll find at your local stationary store.
- $150 each
ADDITIONAL TIME
Filming beyond 10pm
- $200 per hour
TRAVEL
Travel? Yes please! Contact us with your plans and we'll get you a custom quote.